Cristina Alfaro, Associate Vice President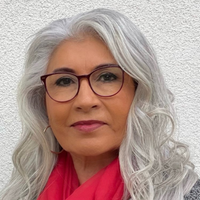 Office of International Affairs
Cristina Alfaro, Associate Vice President
Cristina Alfaro, Ph.D. is the Associate Vice-President for International Affairs at San Diego State University. She earned an M.A. in Educational Leadership and Policy Studies and is a graduate of the Claremont/SDSU Joint Doctoral Program, where she earned her Ph.D. in International Bilingual Teacher Preparation. Prior to her current role, she served as SDSU's inaugural Provost Chair for Faculty Diversity, Equity, and Inclusion and as Chair of the Department of Dual Language and English Learner Education, in the College of Education, where she championed and led the model and largest bilingual teacher education program in the state of California.
Dr. Alfaro is the co-founder of the Formadores de Docentes Binacionales, a project that addresses the needs of the Students We Share between the Mexico/U.S. border and builds on their inherent assets. As a teacher-educator and educational leader, Dr. Alfaro led the California State University (CSU) International Teacher Education Program for over a decade. In this program, she collaborated with ten CSU universities with the goal of preparing globally and linguistically conscious bilingual teachers.

She is the recipient of the San Diego County Office of Education Biliteracy Leadership Award, College of Education Excellence in Teaching Award, the National Outstanding Latina in Higher Education Award, and the Gomez-Morin Global Education Award. She has received numerous teaching awards for graduate and undergraduate teaching including the Most Influential Faculty Professor (6 times). Dr. Alfaro has been awarded over 10 million dollars in federal and state professional development grants, most recently a grant to initiate an SDSU Global Biliteracy Seal.
Alfaro is also the executive director for the Center for Biliteracy Education and Research and serves on the board for the California Association for Bilingual Education (CABE) and the National Association for Bilingual Education (NABE) where she is also the editor for the NABE Global Perspectives Journal. Additionally, Dr. Alfaro serves as the Chief Specialty Editor in the area of Language, Culture, and Diversity for the Frontiers in Education Journal.

As a researcher she has examined and published extensively on the role of ideological and pedagogical practices that situate diversity, access, and equity at the core of K-20 education. In her current role, Dr. Alfaro leads the effort to create a Diversity, Access, and Equity roadmap for global education and leadership. She is an active member of the American Council on Education Internationalization Lab, The Forum on Education Abroad, Diversity Abroad, and NASFA: Association of International Educators.
A passionate champion of initiatives that bring solutions to address challenges facing the California-Baja California transborder region, Alfaro serves as chair of SDSU's annual RE:BORDER Binational Conference, which convenes critical conversations between researchers, educators, policymakers, and leaders in the private and non-profit sector. Under her leadership, SDSU's International Affairs is reimagining how global education opportunities can become more accessible to our diverse populations of students.