Stefan Hyman, Associate Vice President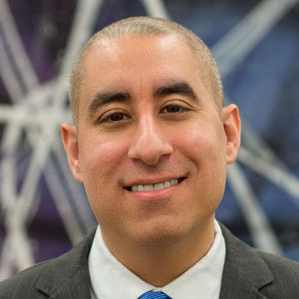 Office of Enrollment Management
Stefan Hyman, Associate Vice President
Stefan Hyman serves as the Associate Vice President for Enrollment Management. In this role, he provides data-informed oversight on enrollment, retention and graduation to support both student and institutional success. He works collaboratively with campus partners to set and meet enrollment targets, and to execute the university's enrollment management goals. Stefan also oversees specialized recruitment efforts; directs first-year, transfer and graduate admissions policies and processes; supervises registration and graduation systems; and ensures that students receive excellent academic advising.
Prior to his appointment at San Diego State University, Stefan worked at Stony Brook University in New York for nearly two decades. There, he held leadership positions in Undergraduate Admissions and Enrollment Management, and led a variety of novel recruitment, retention and student success programs. Stefan has presented at national and international conferences, and has been quoted in media outlets including The Chronicle of Higher Education and The New York Times. He has also served on the EAB Student Success Innovation Council and Hobsons Intersect Advisory Board.
Stefan received his Bachelor's in Musical Studies from the State University of New York College at Potsdam, and his Master's and Ph.D. (ABD) in Musicology from Stony Brook University. His scholarly interests include music and politics in the 20th and 21st centuries, the history of rock and roll, and The Beatles. He has a wealth of teaching experience on these and other interdisciplinary topics.