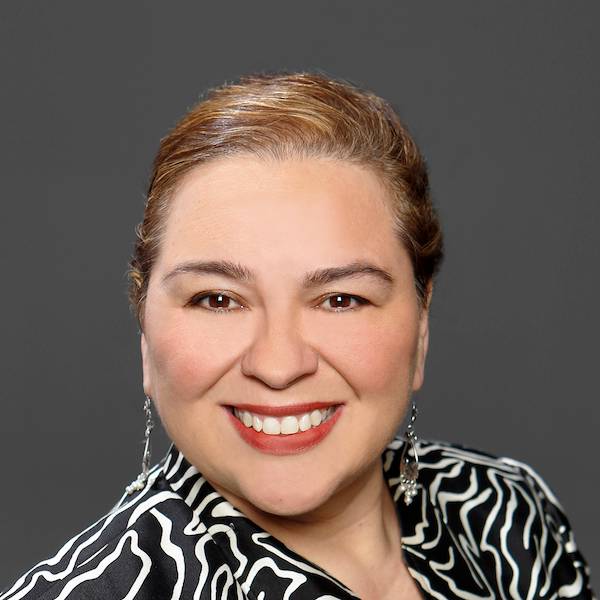 SDSU Imperial Valley
Gina Núñez-Mchiri, Dean
Dr. Guillermina G. Núñez-Mchiri is Dean at SDSU's Imperial Valley Campus and Professor in the Department of Women's Studies. She was previously an Associate Professor of Anthropology and Director of Women and Gender Studies at the University of Texas at El Paso (UTEP); where she worked for seventeen years prior to coming to SDSU. She served two terms as president of UTEP's faculty senate from 2020 to 2022 and prior to that, she served two years as Vice President. She served four years as an UTEP representative to the Faculty Advisory Council at the University of Texas system level.
Dr. Núñez-Mchiri and her four siblings are proud SDSU alumni. As an undergraduate student, she was a member of MEChA, MABA, and as the first Vice President of External Affairs for Associated Students. She credits her experiences in student leadership to her decision to pursue a career in higher education. Núñez received her BA in International Business with a specialization in Latin America, Spanish and Portuguese and in 1998, and a MA in Latin American Studies at SDSU. Before completing her MA, she assisted with the opening of CSU Monterey Bay in the mid-1990s. During this time, she conducted ethnographic research in rural communities in central Mexico. She attended UC Riverside where she earned her PhD in Cultural Anthropology after completing her fieldwork in the colonias of southern New Mexico and ethnobotanical research in the Yucatan Peninsula.
Dr. Núñez specializes in community engagement and interdisciplinary research to promote student success. She has taught courses in cultural anthropology, ethnographic and feminist research methods, urban anthropology, applied anthropology, internships, the Anthropology of Food, Gender, Culture, and Society; and Death, Dying, and Bereavement. In 2018, she co-edited the book Community Engagement as a High Impact Practice in Higher Education—a collection of 21 examples of community engagement partnerships from diverse fields of study, where she co-authored a chapter on Anthropology and Service Learning: Building Bridges Across Generations to Challenge the Social Stigmas of Aging. During the 2020 pandemic, she collaborated with mothers of children with disabilities to document their stories, strategies, and words of encouragement in a book titled Hopelighting (2021). Her most recent publications focus on Latina leadership on the U.S.-Mexico Border and Leadership in Times of Conflict. As an Applied Cultural Anthropologist, Dr. Núñez has more than twenty years of applied research and community engagement experiences on the US-Mexico border.